How to Take Off the Press-on Nails?
Press on nails is considered one of the great ways to have a professional manicure. This does not even take much time to give you amazing-looking nails, ultimately making your hands look more beautiful. These nails can be the best choice when you don't have enough time to go to the salon.
Many people often have some doubts regarding its usage. If you want to use it, then you should have the knowledge of its usage and then use it properly. You should also know how to remove these nails in case you want to change the look or give your nails some relaxation. By knowing its important things, you will find this the best choice for you.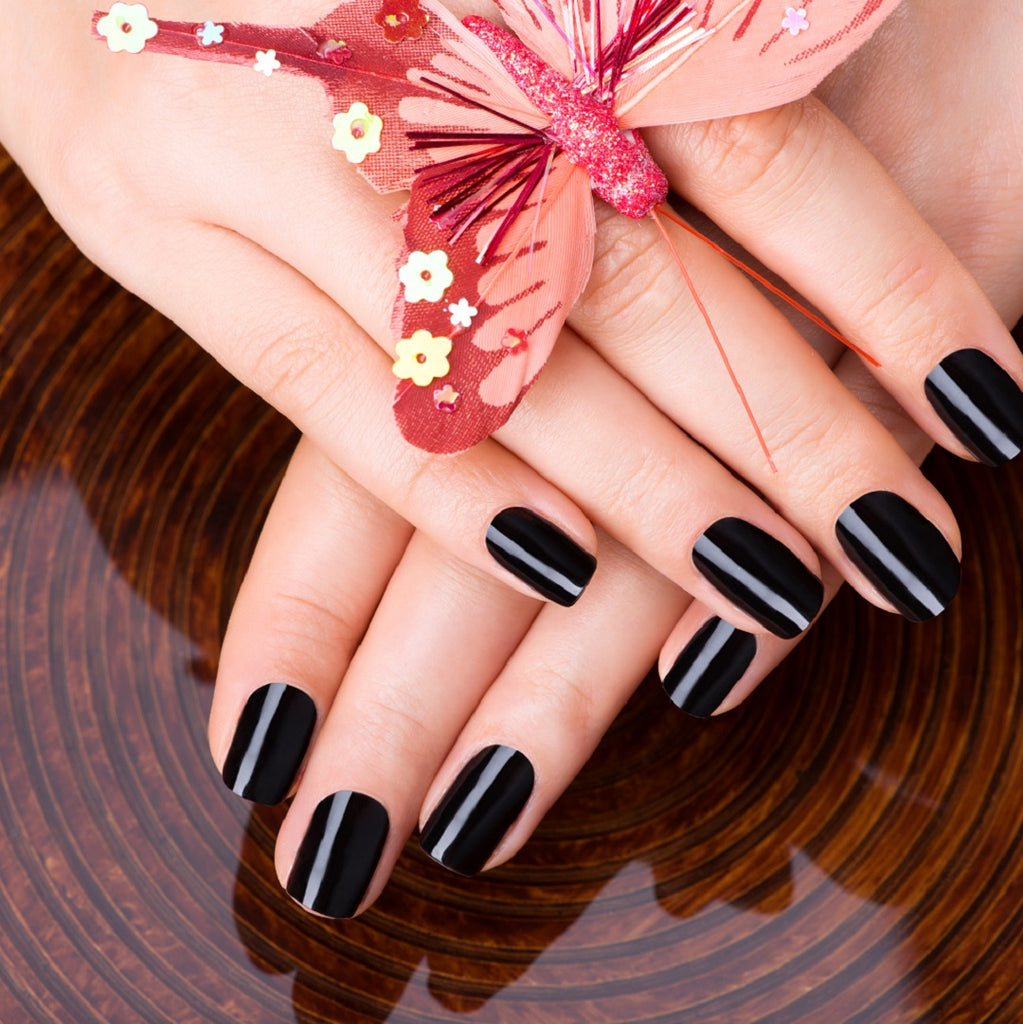 What Is Press-on Nails?
The press-on nails are fake nails put on by adhesive stickers or glue. These nails are a great alternative to acrylic for nails or shaping your original nails. These are helpful for those who don't have enough time to go to the salon and make their nails beautiful. These can be the last-moment nail option for giving your hands a good look.
These nails come up in various shapes, including round, square, oval, almond and many more. So you have many options available from which you can choose the nails per your favorite shape. These also come up in different colour and designs and are very easy to apply. Its application time may be about 10 minutes. So you can get the most out of these nails to give your nails a beautiful look within no time.
Steps To Remove the Press-on Nails
Many people know about the application of fake nails, but they find it difficult when it's time to remove these nails. When you know how to remove these nails properly, then you can reuse those nails easily. But when you take them off without proper method, this can create problems with your nails and hence cannot be reused. So here are some simple steps which can be considered while taking them off.
Soaking the Nails
If you have used nails glue for applying these fake nails, then you need to soak the nails in acetone-based nail polish remover. This can be made better when you mix it with some baby oil. This will help in preventing your skin from getting dry. Just soak your nails into the mix for at least five minutes.
On the other hand, if you have used adhesive stickers, it will be easy to remove the nails. You just need to take a bowl of warm soapy water and soak your nails into this. Just place your nails into the bowl for about 10 minutes, and you are done removing your nails.
Applying Cuticle Oil
Moisturizing your natural nails can be the best way to remove the press-on nails. Just put some drops of cuticle oil near the areas of these nails. After the oil gets soaked into the nails, check to make sure that the nails get loosened or not. When you find these are getting loose, just take them off slowly, and you are done.
Using Orangewood Stick
Using an orangewood stick to remove false nails can be another good and quick way. Take an orangewood stick and use it in the corners or edges of the fake nails. Use it so that the nails get loosened without damaging your original nails. Use this method with patience instead of getting hurried. Just go softly, and you are done with taking them off.
Peeling off Leftover Adhesive
When you remove the press-on nails, make sure that you also remove the leftover, if any, on the original nails. You can do this by using the orangewood stick again, which will help in peeling off the adhesive. In addition, you can use nail polish remover with a cotton pad and just clear the residues from your nails if left any. This will help you greatly when applying the press on nails next time. So make sure that you are undertaking the procedure of removing the nails properly.
Giving Nails TLC
Once you remove the nails, ensure that you provide your natural nails with a TLC. This is good for keeping your nails clean and away from getting damaged. You just need to use a nail buffer to smooth the surface of your nails. Also, use a hand mask by adding any kind of natural oil. This step helps a lot in keeping your nails healthy, and whenever you press on nails again, that can be done easily. So just make sure that you follow all the steps carefully.
FAQs
Can you go swimming with press-on nails?
It is better that you avoid having contact with water for about 2 hours after applying the press to nails. After that, you can go swimming, which will loosen the nails too quickly. So avoid it if you want the nails to stay for a longer time period.
Are press-on nails reusable?
Many people ask about press-on nails being reusable the answer is yes. You can use these nails more than once. If you are using glue, you just need to be careful while putting it off so it can be reused.
Can showering be possible with press-on nails?
You can surely go for a shower with the press-on nails. You can do the regular activities as you do. You just need to keep extra care for the nails so that they last for a longer time period.
Using press-on nails can be a good idea when you do not want to spend too much money on your nails. These nails offer various user benefits and help save time and money. These are highly helpful for those who need more time to go to a salon for a manicure. All you need to know about this is its usage and how to remove these nails. Just make sure, you select the correct fake nails and take proper care, to enjoy them for a longer period.